Moderator: The Moderating Team
Soloist

Posts: 317
Joined: Fri Jun 21, 2002 11:45 pm
Location: Kahlifoania
Stop global whining.

Some minds are like concrete -
thoroughly mixed up and permanently set.
---
All Star

Posts: 1621
Joined: Sun Jul 14, 2002 2:14 am
Location: Neverland (aka Wisconsin)
Contact:
Howdy!



Buying American? ? ?


'Til later...
GWFrog
Life is a test, then you die and find out whether you passed or failed.
No matter what you listen to, most people don't like your music...
---
big loss for Pearl - even bigger loss for SCV
Electronics in Drum Corps?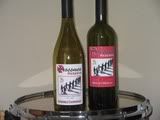 ---